Rabbi Shaoul Hamaoui is an Orthodox Sephardic Rabbi who presently serves as the Rabbi of the Persian Hebrew Congregation in Skokie, IL.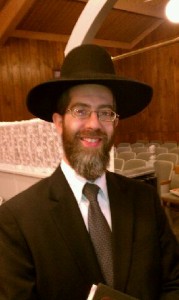 Rabbi Hamaoui trained to be a Mohel and received certification from Rabbi Moshe Weissberg, the official Mohel of Shaarei Tzedek Hospital in Jerusalem. Rabbi Weissberg is one of the most experienced Mohalim in the entire world today. His father, Rabbi Yosselle Weissberg, of blessed memory, was known as "the Mohel of Jerusalem."
Rabbi Hamaoui studied in Israel for two years and subsequently spent many years delving into the intricacies of the Talmud and Practical Halacha in the Ner Israel Rabbinical Kollel in Baltimore, MD where he received his Smicha. He also holds a Masters Degree in Education from Johns Hopkins University as well as Certificates from the Young Israel Rabbinical Training Program, Maor Institute and the Torah Umesorah Aish Dos Education Program.
I provide circumcisions to families of all backgrounds including Ashkenazic, Sephardic, Israeli, Russian, Lubavitch, Chabad etc. in the Chicagoland area.